Mindfulness Training, in English
Next training: 13 september 2023, Amsterdam
IS THIS YOU? You have your life pretty much in order, but your busy schedule is costing you way to much energy. You don't want to change your whole life, you just want the tools to help you deal with stress and the busyness of daily life. What you are looking for is a calm mind so that you can make better life choices and you can enjoy the things you do and the people you're with.
If that's your problem, this eight week MBSR Mindfulness training can help you. 
This MBSR mindfulness training (Mindfulness Based Stress Reduction) was set up thirty years ago by Jon Kabat-Zinn from the Center for Mindfulness at the University of Massachusetts Medical School.
Kabat-Zinn was one of the first to take mindfulness out of the Buddhist context and make it accessible to Western society as a technique for dealing with stress and learn how to connect with yourself and improve the quality of your life. It is this training that is so much talked about in the media and whose effectiveness has been scientifically proven with impressive research results. The methodology is so well thought out and tested that the content has hardly changed over the years.
MettaMind offers the MBSR mindfulness training to help you master the skill of mindfulness and integrate it into your personal and work-life. Step by step you will come to a happy and health life without (unneccessary ) stress.

An absolute must for anyone who wants to get of
the express train, in order to start enjoying life. 
Marijke P. Marketeer Financial Institution

It was a great training! And Wineke is a winner! I was afraid it would be very vague and way to spiritual, but I was wrong. The 8 Tuesdays and the day of practice was a fantastic gift to myself.
Eline de Wit, Digital Transformation Manager
During eight meetings you will master the meditation technique and principles of Mindfulness and you will learn how to apply it to your daily life. Education, meditation and movement exercises alternate. There is also room for feedback and the exchange of experiences.
We use the MBSR mindfulness handbook and you will also receive four audio files for home practice. There is a free 30-minute mindfulness introductory session (by phone) in which we you can experience what mindfulness can mean for you.
WHAT WILL YOU LEARN
You will learn how to observe and accept thoughts and emotions as 'passing events', so that they no longer have a grip on you.
.
You become more aware of automatic thought and behaviour patterns and you will learn how to let go or change the patterns that are blocking you.
.
You will learn how to be in the moment and how to enjoy it (instead of always be in your mind worrying about the future, ruminating about the past).
You will learn how to make (life) choices the suit you and the situation better.
.
You will learn how to listen to your body (instead of always being in your head) so that you feel better what you need, what you like and what is best for you.
.
You will learn how to deal with the many stimuli that come your way, at work and privately, so that you will experience more peace and relaxation.
WHAT YOU GET
8 sessions of 2½ hours (19:00 – 21:30).
Practice day of 4 hours (09:30 – 13:30).
Workbook MBSR Mindfulness training with education and exercises.
4 Audio files
AFTER THIS TRAINING
You have more peace of mind
You will worry less.
You will experience more calmness and serenity in your life.
You know better what you want.
You enjoy life more.
You are less easily disturbed when things go different from what you expect.
You sleep better and you feel more energetic.
As a bonus, this training has a positive effect on your health. You stop the growing of stress in your body and your immune system will get the chance to get stronger. Your body will thank you for it 🙂 .
YOUR TRAINER
The training is given by Wineke van Aken, mindfulness trainer and coach and founder of MettaMind. Here you find more about her background.
DATES 2023
We start 2 times in a year in Amsterdam, usually in the fall/winter. The next training dates are: 
13 September till 1 November 2023. 
There is a day of practice on 22 October 2023. 
TIME
Evening sessions: 19:00 – 21:30 uur
Practice day: 09:30 – 13:30 uur
LOCATION
We have two trainingslocations:
Trainingscentrum De Roos, P.C. Hooftstraat 183, Amsterdam
(In Vondelpark. Just after the entrance from PC Hooftstraat, the first large white building on your left).
Our private MettaMind Studio at the Derde Helmersstraat in Amsterdam.
YOUR INVESTMENT
Private individuals: € 425,- (excl. VAT. Incl. that will be € 514.25).
Companies: €970 (excl. VAT. Incl. that will be €1173.70).
REIMBURSEMENT
The MBSR mindfulness training is reimbursed by your insurer, if it is included in your package. Often an amount between € 100 and € 350. You can check it at zorgwijzer.nl. More and more employers are also seeing the importance of mindfulness in the workplace, so it can be valuable to discuss this with your employer.

Wineke is very knowledgable and experienced in MBSR Mindfulness. I would recommend this training to everyone. 
– Fabiana Fini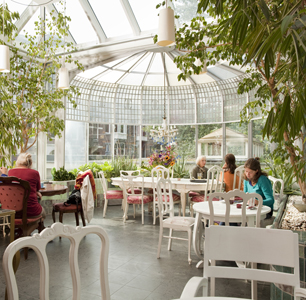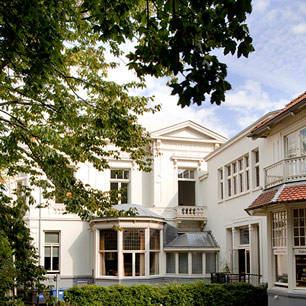 MettaMind, training location
Vondelpark, Amsterdam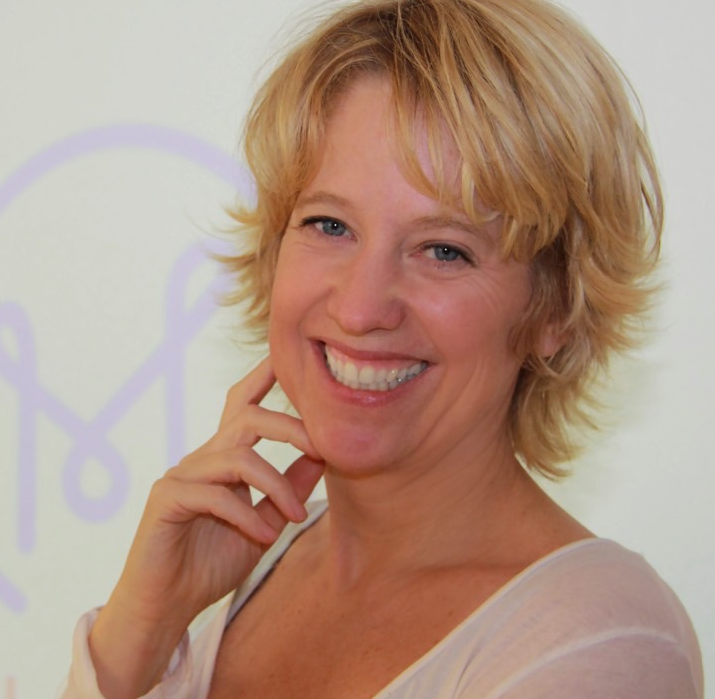 WINEKE VAN AKEN
VMBN Cat. 1 certified mindfulness trainer with 10+ years of experience.
Trainer of mindfulness trainers (at Gentle Minds | Institute for Mindfulness, formerly IvM, the first training institute for mindfulness trainers in the Netherlands).
Mindfulness based Life Coach and Mentor.
Yoga teacher (Kundalini with a touch of Yin and Vinyasa).
Author of the book 'De Metta Cirkel', a 5 step plan for mindful living 
I have been involved in mindfulness for many years now, but it hasn't always been that way. Before I started METTAMIND I worked for 17 years as a marketing/communication advisor in the corporate world, for e.g. Sanoma Uitgevers, Rabobank, City of The Hague and MSL/Publicis, one of the largest communication agencies in the world. At the gym I came into contact with yoga and soon after that with mindfulness meditation. It initially helped me to handle stress, but it brought so much more. I started to make better life choices and it gave me the possibility to lead a happy and relaxed life, and everything that I had longed for seemed to come my way.
Enthused by the power of mindfulness, I decided to study with the best teachers, followed countless silent retreats (still do) and I followed the mindfulness teacher training at the IvM, the pioneers of mindfulness in the Netherlands.
In the end, a career switch was inevitable and I founded my own company METTAMIND. My goal with MettaMind is to share all the lessons, research and insights that have helped me so much with you because the world needs more happy people. With METTAMIND I have now guided more than 1000 people to a mindful and satisfying life.
Soon you too?
Questions? Your answer might be below.
How do I know if mindfulness works?
This is a scientifically based training. Research into the effects of mindfulness is still booming and the results are very positive. If you do a google search you will come across a large number of impressive results. You can also look at the positive experiences of the many who have gone before us. So many that you can now speak of a worldwide 'Mindfulness Movement'. 
I am way to restless. Is mindfulness suitable for me?
Mindfulness is a skill that everybody can learn. Just as well as you can learn how to speak a new language or how to play an instrument. It's no rocket science. You don't have to climb Mount Everest. It starts with paying attention to the breath. 
I am not sure if I like the group process. Is this training suitable for me?
The advantage of training in a group is that you can support each other, learn from each other and above all that you see that you are not the only one who sometimes struggles with his/her thoughts. Moreover, it is very powerful to meditate together. Also, it's not therapy where we talk endlessly about personal issues and everyone decides for themselves if and what they want to share.
I get the impression Mindfulness is good for everything... That seems to me a bit exaggerated. What's up with that?
Mindfulness has a lot to offer. I have experienced it myself and have seen it with my students. But mindfulness is not a magic pill that will take you to paradise from one moment to the next. You must be willing to open up and be with yourself on a regular basis in silence, without distraction. More is really not necessary. With confidence in the process, mindfulness will do its job on its own. If you are in a difficult period and/or have depressive thoughts and feelings, please contact me. Then we'll see if this is the right time.
Why do we always have to 'go inside'? I'm not sure I want to go there...
Stress arises in your head and that is where you can stop it. The thinkg you try to do outside might feel great at the moment, but it's all temporary. Please don't worry about it. Going inside won't drive you crazy and it won't kill you. You are just in unfamiliar territory and that can be a bit exciting at times. But in the end it will pay off!
Isn't mindfulness a bit vague?
On the contrary. It is a practical and scientifically based method. During the training you create a 'laboratory setting' in which you can examine your mind. Through this research you will discover how your mind works and which choices you need to make in everyday life to improve the quality of your life. Nothing vague about that right? Ps Also the Dalai Lama calls meditation 'scientific research'. 
I am very sensitive to stimuli. Does this training help with dealing with that?
Especially if you are sensitive ( I am too), this training can help you. You will learn how to focus on what is important for you and to ignore that information that is too much for you. 

The training is very structured and the workbook offers clear information and interesting assignments. Wineke guides the training very professionally and answers all questions. I learned a lot and got a good idea of what mindfulness is and how I can apply it in my life.
Irene, environmental consultant

After a few lessons I discovered the power of meditation. The attention for breathing and feeling my body have become new elements in my daily life. This helps me to feel happy and relaxed while having a stressful live.  
J.G, entrepreneur
LOOKING FOR PERSONAL GUIDANCE? 
Individual Mindfulness Training
Do you feel you are alreay have to deal with so many people in your daily life and do you just want to focus on your life? Then register for an individual trajectory. We will focus on the themes in your life and together we will remove obstacles that stand in the way of having a carefree and contact life. We will follow the curriculum of the MBSR Mindfulness group training and tailor it to your personal situation and schedule it based on your availability.

YOUR INVESTMENT 
Individuals: € 897,- (excl. vat. Incl.vat it will be € 1085,37).
Companies: € 1127,- (excl. vat. Incl vat it will be €1363,67).


LOCATION 

Studio METTAMIND
Derde Helmersstraat 70-2, Amsterdam
Yes, I would like to join
Please fill out this form so we can properly process your application.